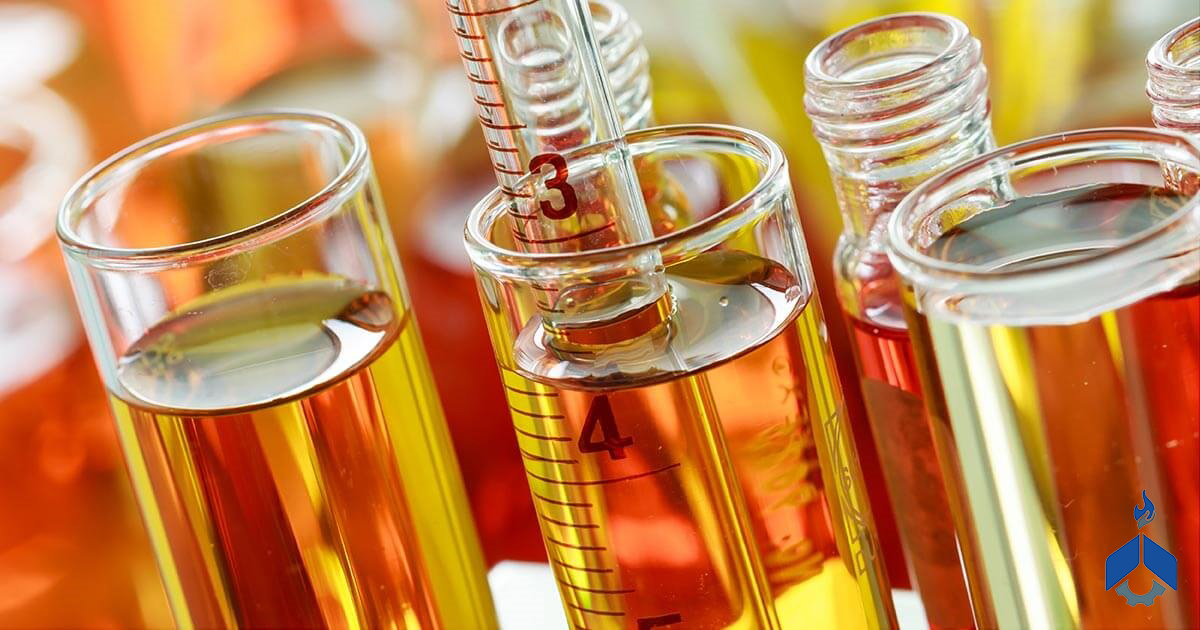 The most widely used base oil
CAS Number: 64742-54-7
EC Number: 265-157-1
The out com of undergone solvent refining and dewaxing process of Crude Oil is named Base Oil SN 500 which is defined as a light grade base oil at the upper end of the characteristics for Grade I base oils. Analysis of SN 500 confirmed that the oil has no impurities or compounds which can have an adverse effect on the quality of the oil.
American Petroleum Institute ( API ) define of group I is "base stocks contain less than 90 percent saturates and/or greater than 0.03 percent sulfur and have a viscosity index greater than or equal to 80 and less than 120".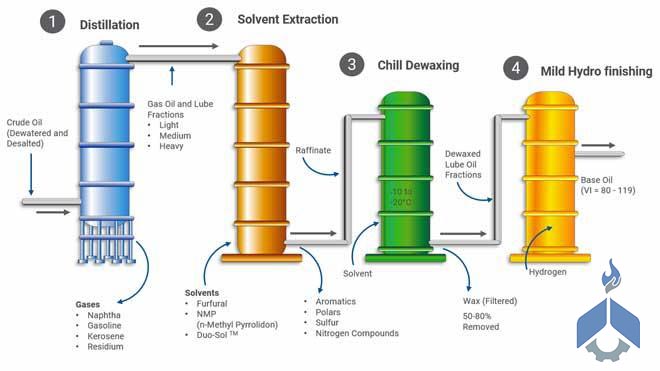 Physical and chemical properties
> 240 °C Cleveland
< -12 °C
0.87 – 0.89 g/cm³ 15 °C, ISO 12185
90 – 120 mm²/s 40°C
Flash point:
Pour point (ISO 3016):
Density:
Viscosity, kinematic:
Free of sediment. Clear
Liquid
Yellow-brown. light yellow
Oil-like odour. characteristic ethanol
360 – 630 °C
Appearance:
Physical state:
Colour:
Odour:
Boiling point: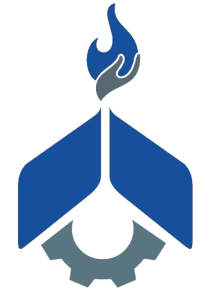 To choose a particular product for your application or find out Bitumen price please contact our department.
Crude oil is heated in order that various distillates can be separated from one another and during the refining crude oil, light and heavy hydrocarbons are separated,  petrol and other fuels are the light ones, while bitumen and base oils are mad of the heavier ones.
Azin Commercial Industrial Group with more than 5 years of experience and activity in the field of production and supply of more than 20 types of chemical products, Provides you with all greads bitumen. For more information about the products Click On the button.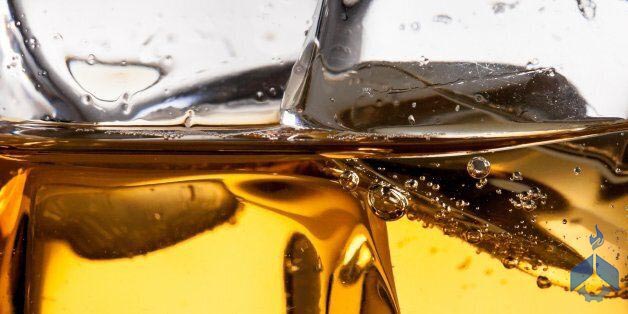 Apart from the fact that viscosity is one of the liquids important properties, viscosity also at various temperatures is the most important item for crude oil choice with the aim of becoming Base Oil SN 500.  In addition two factor, base oil molecules and easy extraction defines that a crude oil is suitable to be made into a base oil or not.
Different combinations such as paraffinic hydrocarbons, naphthenic and aromatic sulfur compounds are part of crude oil containing thus base oil are also made up of these compounds.
In order to produce base oils there are large numbers of crude oils all around the world that are used.
Paraffinic crude oil is the most common one although there are also naphthenic crude oils that create products with better solubility and very good properties at low temperatures.
Sulfur and aromatics are removed using hydrogenation technology then you can obtain extremely pure base oils, which are suitable when quality requirements are particularly stringent
Safety and important points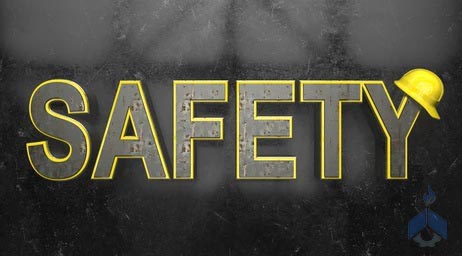 Lubricants consisting of highly refined mineral oils with specification additives. In normal conditions of use, this lubricant presents no particular toxic hazard. All lubricants, of any kind should be handled with great care, particularly avoiding can contact with the skin.
Prevent any splashing, and keep away from combustible materials. Store undercover and away from any risk of pollution. Dispose of the used oil correctly; don't pour down drains, into watercourses or the soil.
Keep container closed when not in use. Eliminate all ignition sources if safe to do so.
 Base Oil SN 500 works as a base stock for several industrial lubricants including motor oil, Industrial oil, Lubricating greases, and etc.
Base Oil SN500 use in manufacturing of many lubricants oil , who produce base oil mostly use SN500 as additive in their other product also blenders and compounders are other user of base oil different grades as well as SN500 , mostly Base Oil add from 1% up to 20% as additive to other products . Base Oil use in different other oils as engine oil , motor oil , hydraulic oil , gear oil and
Engine oils
Transmission fluids
Gear oils
Metal working fluids
Greases
Hydraulic oils
Transformer oils
Coating
Medicine
Paints
Azin supply dynamic co is buying and selling SN-500 base oil worldwide. we're delivering the product to India, Egypt, Pakistan, Bulgaria, TurkeyColombia, China, Vietnam and many other countries worldwide.
To choose a particular product for your application or find out base oil SN-500 price please contact our department.